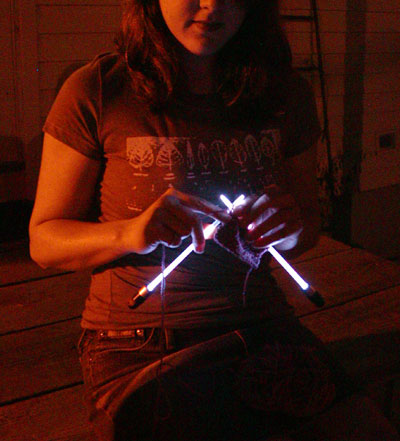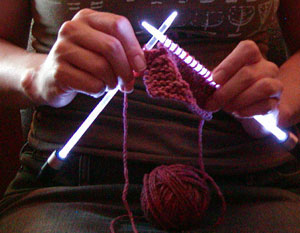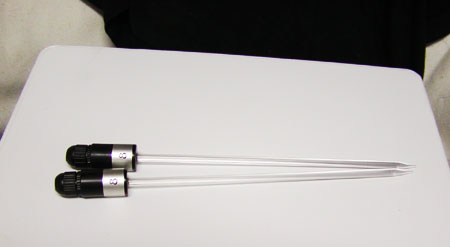 eek! they are here!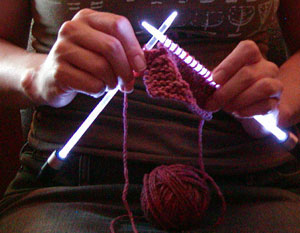 so Jessica and I went to TNNA in Indiana, and came across these light-up knitting needles… had to have them!   they are a bit expensive due to the fact that they are handmade in the USA, but they are too cool and totally useful…   i knit in the car ALL THE TIME, so now i can retire the ear-flashlight and knit on!



when off…                                               knittin on the porch
They will be on sale at kpixie tomorrow… i know some of you will want them for the novelty of it, but really, these babies are going to make my car trips and knitting in front of the tv more constuctive and way more fun.
and oh yeah!!   Glampyre scored a pair at the TNNA show…
ps. i got to have drinks with her in Indiana!   she's VERY cool, i'm glad we got to meet.