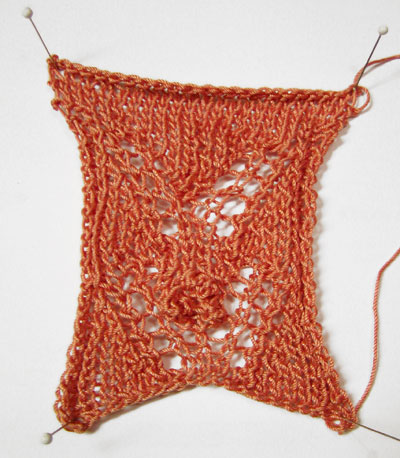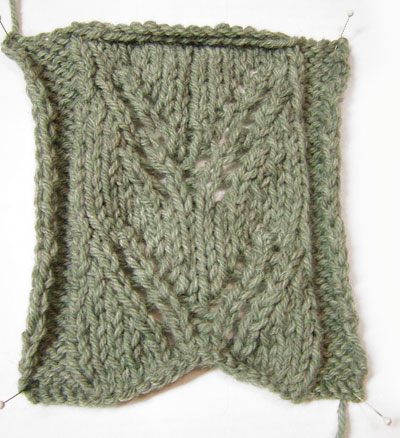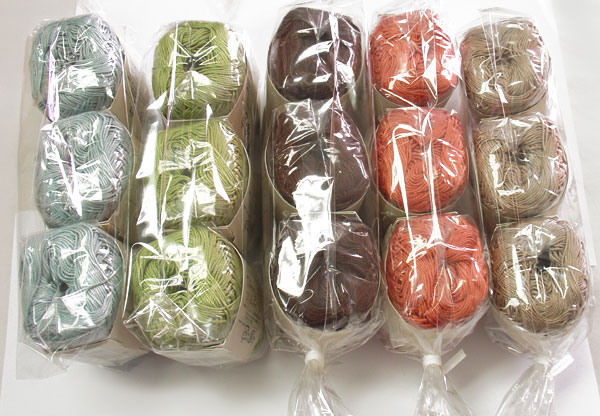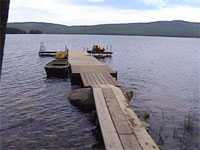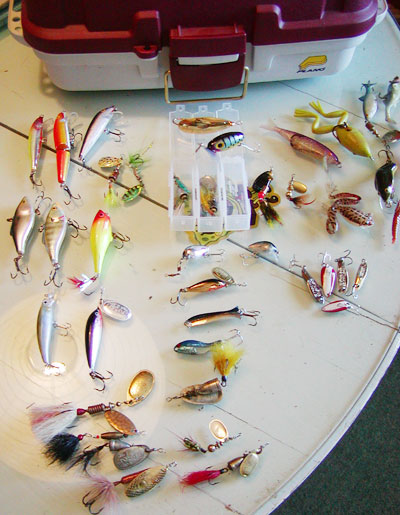 test knits, back in the saddle
I miss doing swatches, so I picked up the Summer 2006 Interweave Knits and made two test knits, different yarn same pattern.
The first yarn is Plymouth Galway Heather, a worsted wool.
The orange yarn is Emmy Grande Herbs, my new favorite fingering cotton!
Each one came out wildy different… I did the bobbles in the cotton, not in the green yarn.   whats funny is that the pattern in the magazine looked different, more leafy.. maybe it's just the way it is stretched out, hmmmm

  here is the Herbs yarn in their cute little bags, straight from Japan!   we've got the yarn at kpixie if you're interested…
so i leave you with a photo of the dock in Maine, and my fishing tackle!   ;-)
See you in a week!