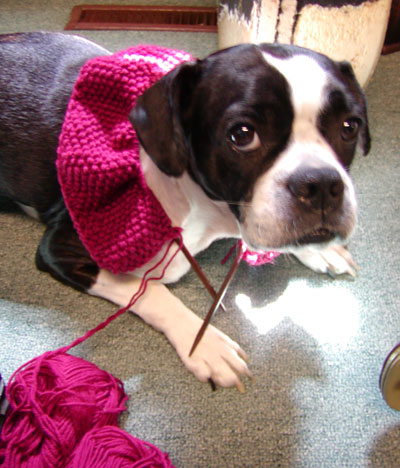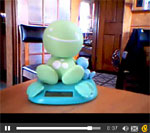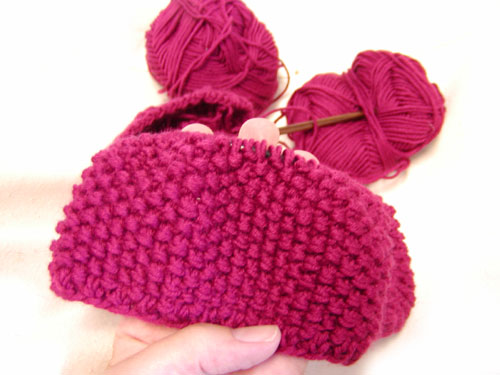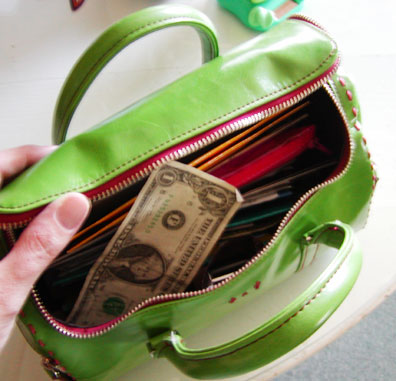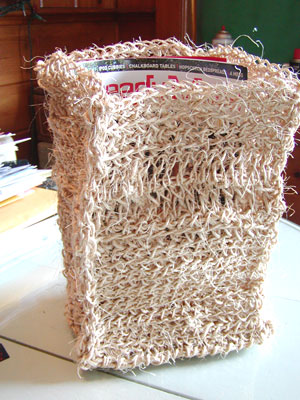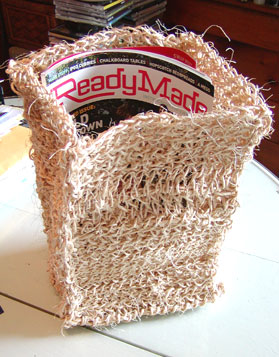 b-day and norwegian purl
My twin brother and I turned 30  on August 10th, my Mom had a dinner planned with our family the Saturday following… to my surprise i showed up at my parents house to a whole backyard of people under a rented tent!!   I cant even begin to describe the feeling (i did backup and hide after I came around the corner into the backyard, i was like huh?!   this doesnt make sense!   hehe)…. the work my family did to put it together (my mom NEVER throws huge parties), the people who drove from far away to be there, the food and drinks, the family, my twin brother and i opening presents together, everyone smiling… it was the greatest thing, i had butterflies in my stomach the whole afternoon, it was too much… BUT TOTALLY FUN!!   and super cool… i'll NEVER forget it…
i got some cool gifts too   ;-)   check these out…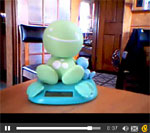 <-- click to see video of Sunshine Buddy he is solar powered and will do that ALL day, and he's much greener than the little video, so freakin cute

  <-- new handbag, yippee! i got more stuff but didnt take photos, these were the two hanging around in my computer room... okay, back to knitting... i'm no fun huh?!   haha so i decided to start practicing my continental knitting  and norwegian purling... and whats better than some wool/cashmere on Colonial needles, seed stitch of course!   its SO much faster than the english method, no "throwing" of the yarn...

I got a reminder call that a hat pattern of mine will be in Knit N' Style, the issue goes on sale November 28th, woo hoo!   it's made with Karaoke and I heard the photo came out awesome…

 
So the episode of "Uncommon Threads" that was on last month featured this crochet mini-trash-bin made out of twine… any interest in the pattern??   i'll write it up is so… it's pretty cute, i keep alot of magazines in mine… and speaking of the show, the next episode that I'm in will be on August 28th, eek!