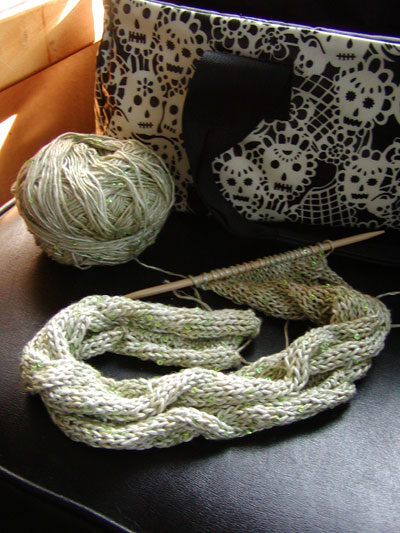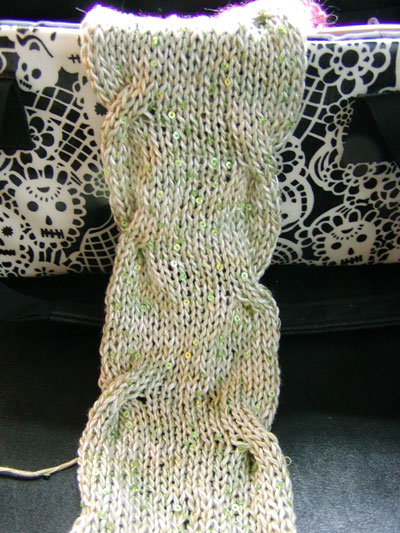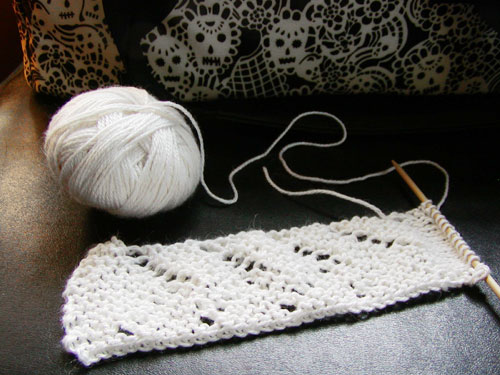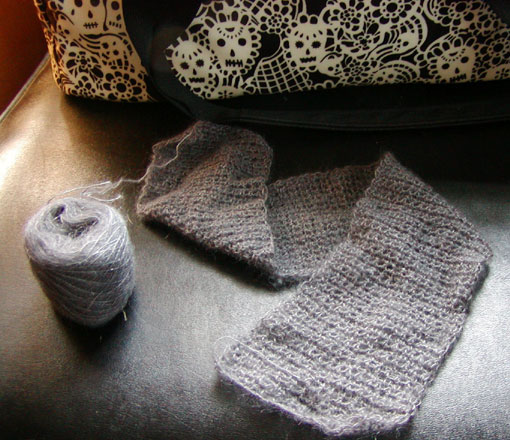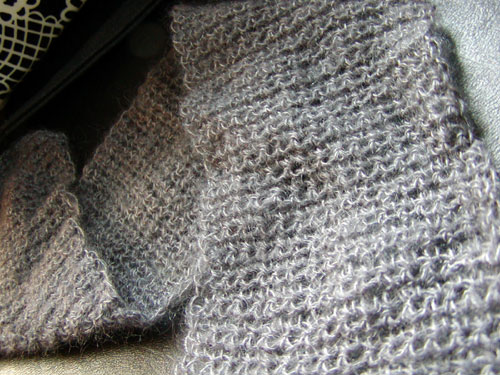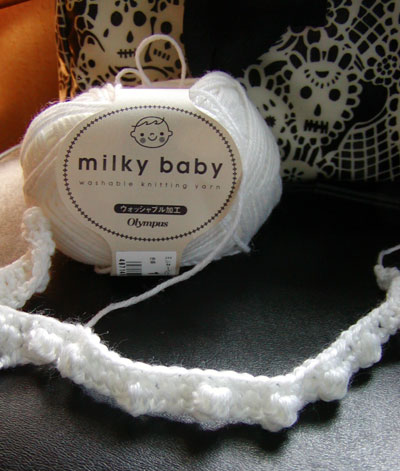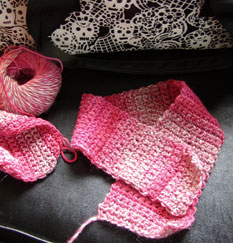 from the travel bag . crochet
second favorite WIP, which has been in the knitting bag for like a year, this Silk Mohair Kusa single crochet scarf, using a teeny US D crochet hook!


 
this yarn is SO freakin soft… it's a bit wrinkled from being in the bag for so long, can't wait to block it, meow!
.


this Karaoke test crochet was worked up in a  two hour  car ride, i totally love this color, the migrations to each shade is so cool… this was so much fun to crochet that i want to make some patterns using the technique.


also, i got a free sample of this "milky baby" yarn from Olympus, a whole box actually!   was picturing it as a bobble baby blanket… now that will be the day!   missa crochets a whole baby blanket on an F hook, haha!   challenge anyone?   ;-)
last but not least, a crochet set: neck and wrist warmers
pattern coming to the kpixie free pattern section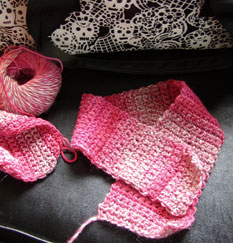 with the dreamy new make make yarn.   this is my #2 favorite yarn of all time, i simply cannot stop making things with it.   it's like i'm back  3 years ago with Noro Kureyon, i couldn't keep my little mitts off that yarn…
well, thats it for today girls….   oh wait!!   forgot to say i'm officially addicted to this blog