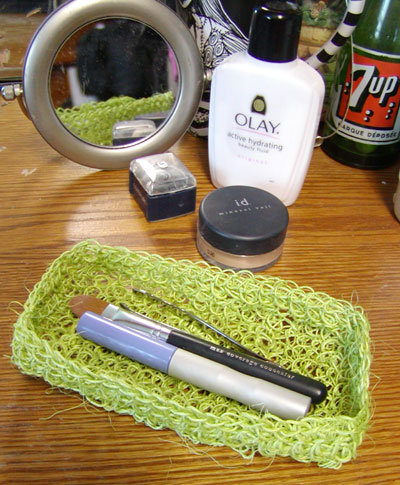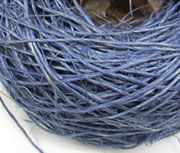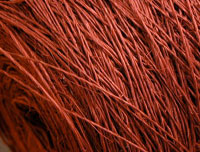 crochet for the home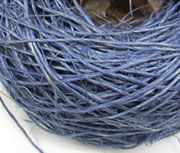 we've all seen those books (Simple Crochet, etc) that have cool and totally simple crochet  items for  around the house.
i always have a hard time finding those things to use for the patterns  like: leather cord, stiff (but not scratchy) twine, a "yarn" that will stand up straight or be suitable for a placemat…
so… something arrived at the shop,  pineapple "yarn" from Habu Textiles, I couldn't wait to use it!
It's called "fique", and you can get it here
and here is my crochet container foe my makeup stuff.



with plenty leftover for another project
. . . . . . . . . . . get the pattern here . . . . . . . . . . . . .
speaking of the shop, how cool is this PIRATE pullover?!?!
anyways, i'm gearing up for Halloween.   i really want to go to a haunted house over in Taunton, MA, i heard it's totally creeepy and fun.   i havent been to a Halloween kinda thing in years, just trick'r'treating with kids… oh!   and did anyone see "Dexter" last night?   i'm a hardcore HBO fan but i love this show…