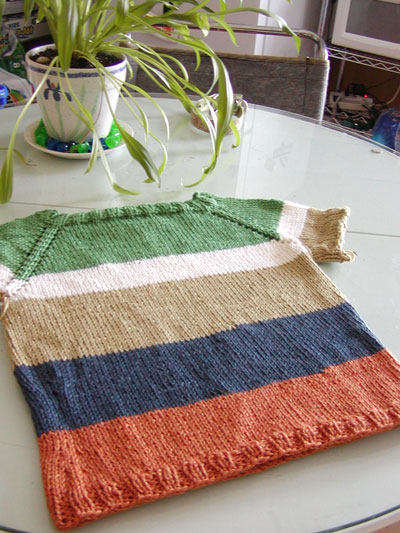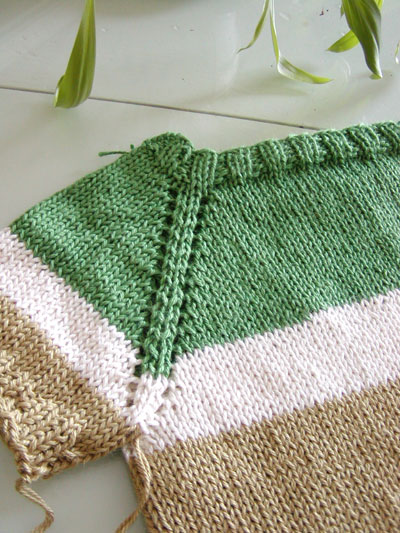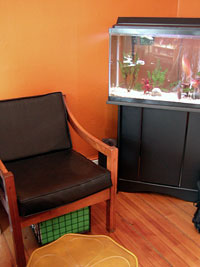 back from vacation
yeah, i took a vacation from April to August, hehehe
no
but!   we did get back from our yearly vacation to Maine a couple weeks ago… it was a blast as usual, and I taught my brothers girlfriend to crochet!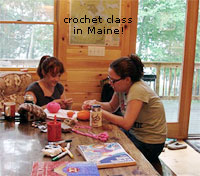 and did lots of fishing!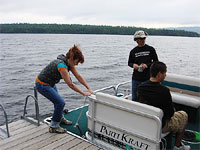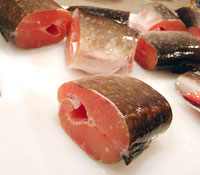 brown trout that i caught!
wanted to drop in to my blog and show you the two things I completed in Maine.



a tee in Alpaca Silk!   just some random skeins from the shop that were either shop-worn or messed up in some way (label missing, dropped on the floor, etc)
I have a photo somewhere of me wearing it, but I cant find it!

 also made this cute neck piece
i was inspired by the Choto Crochet book
it was great for teaching someone how to crochet, Kay made hers in one afternoon!
and here are a couple photos of my new place!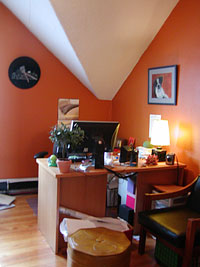 office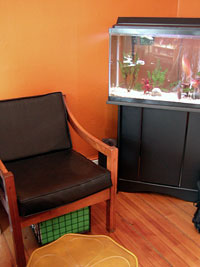 goldfish in the office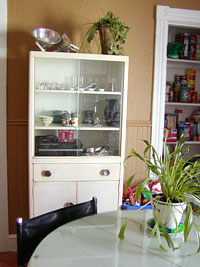 kitchen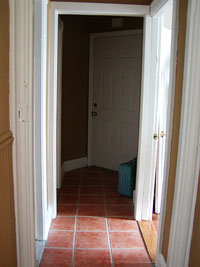 hallway of doorways   ;-)