Worpress makes everything SO much easier!   i found a bunch of photos of finished knits… might as well post them!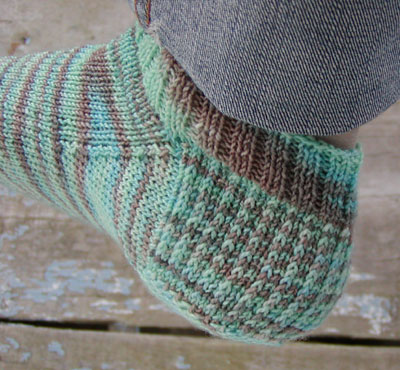 here is a finished sock in All Things Heather sock yarn!
And here is a cap I made a while ago using Karabella Aurora Melange Bulky.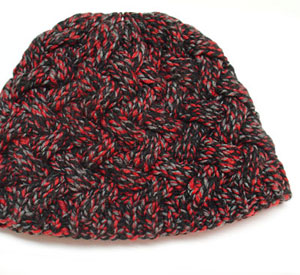 closeup of the basket weave cable design.
I've got the pattern all written up, gotta post it soon, its such a great hat.