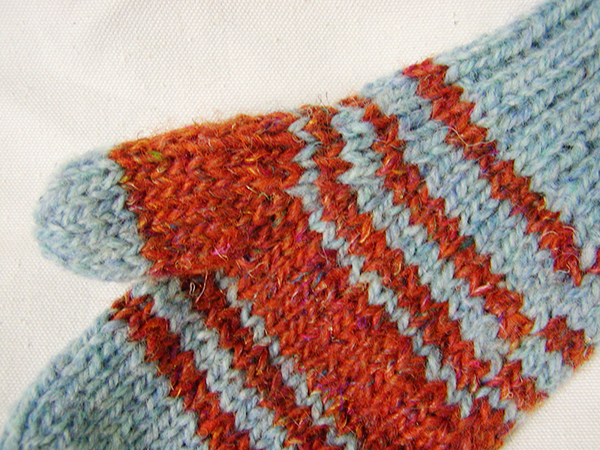 I really love the way the thumb turned out in this pattern, it's not bulky at all. You could use all one color of yarn for this pattern or two colors for this stripe pattern.
You will need:
1 ball Plymouth Galway Highland
1 skein Peace Fleece Worsted
US 7 double pointed needles (4)
The Tweedy Mittens pattern has reached 245 projects on ravelry.com!!