The Tweedy Mittens pattern has reached 245 projects on ravelry.com!!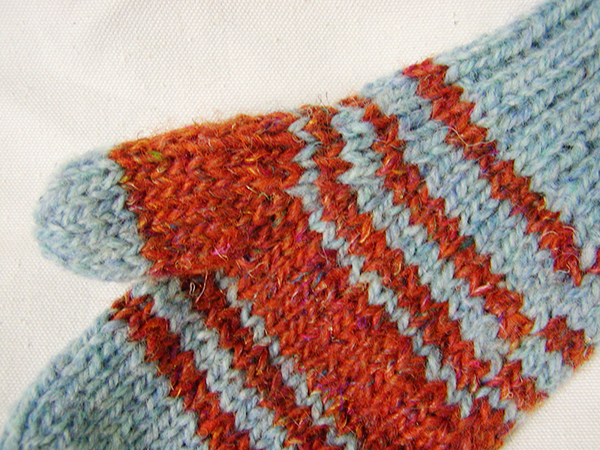 I really love the way the thumb turned out in this pattern, it's not bulky at all. You could use all one color of yarn for this pattern or two colors for this stripe pattern.
Speaking of mitten patterns.. another midnight knitter pattern from days gone by is the Potluck Mittenettes pattern which has a bunch of ravelry users up in mittens!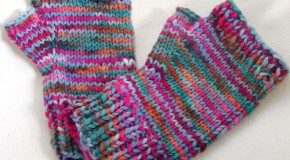 You can use ANY worsted weight yarn for these.