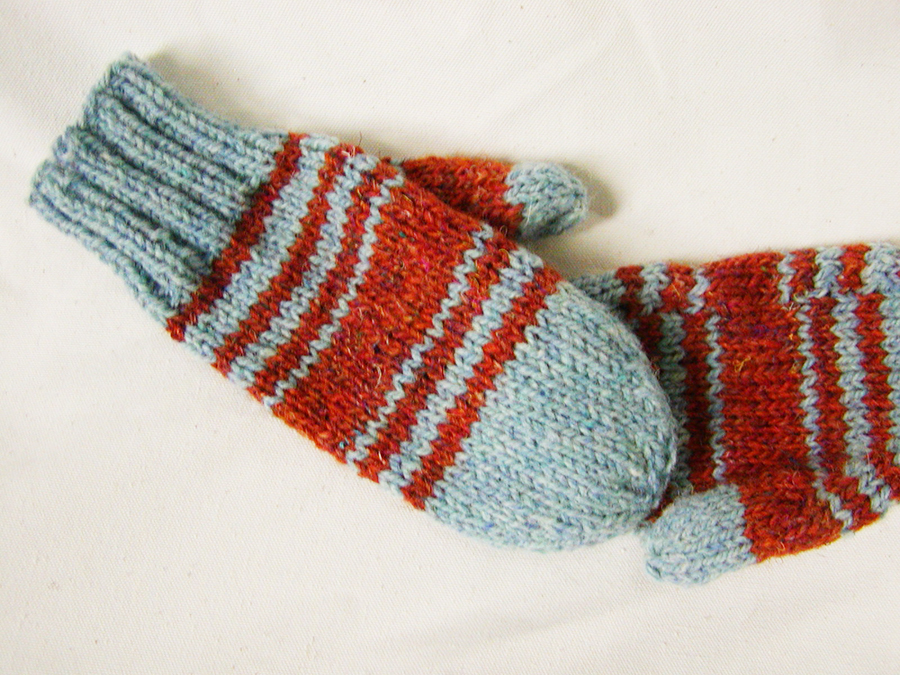 knit – Tweedy Mittens pattern
Here is my knit mitten pattern in the round. A free pattern for those that are looking for a simple pair of knitted mittens that can be easily customized. My new Men's mitten pattern is coming soon!
I really love the way the thumb turned out in this pattern, it's not bulky at all. You could use all one color of yarn for this pattern or two colors for this stripe pattern. I created this pattern so long ago and I have all of my mittens that I've knit still in my winter chest. It's a pattern that created a long lasting structure, no delicate sections that might unravel or come apart with wear.
DID YOU KNOW?
My pattern, this one that you're using right now, was in the Stitch 'N Bitch Page-A-Day Calendar 2007? Yes it was.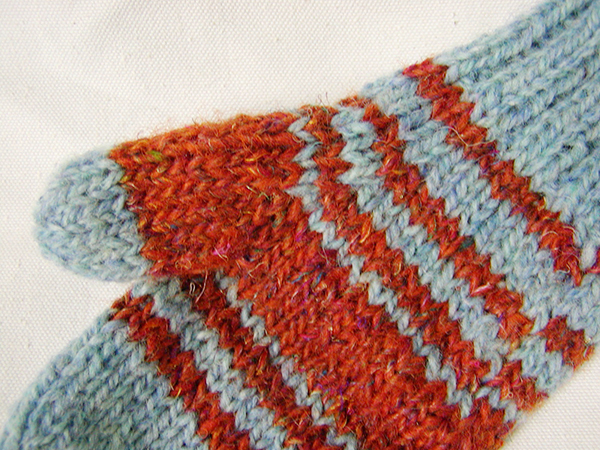 I've had a ton of reviews (blog comments and ravelry comments) saying this pattern is written just perfect for beginner mitten knitters. Easy to follow. Even if you're a seasoned mitten knitter you will appreciate the shaping of the thumb.
You will need:
1 ball Plymouth Galway Highland
1 skein Peace Fleece Worsted
US 7 double pointed needles (4)