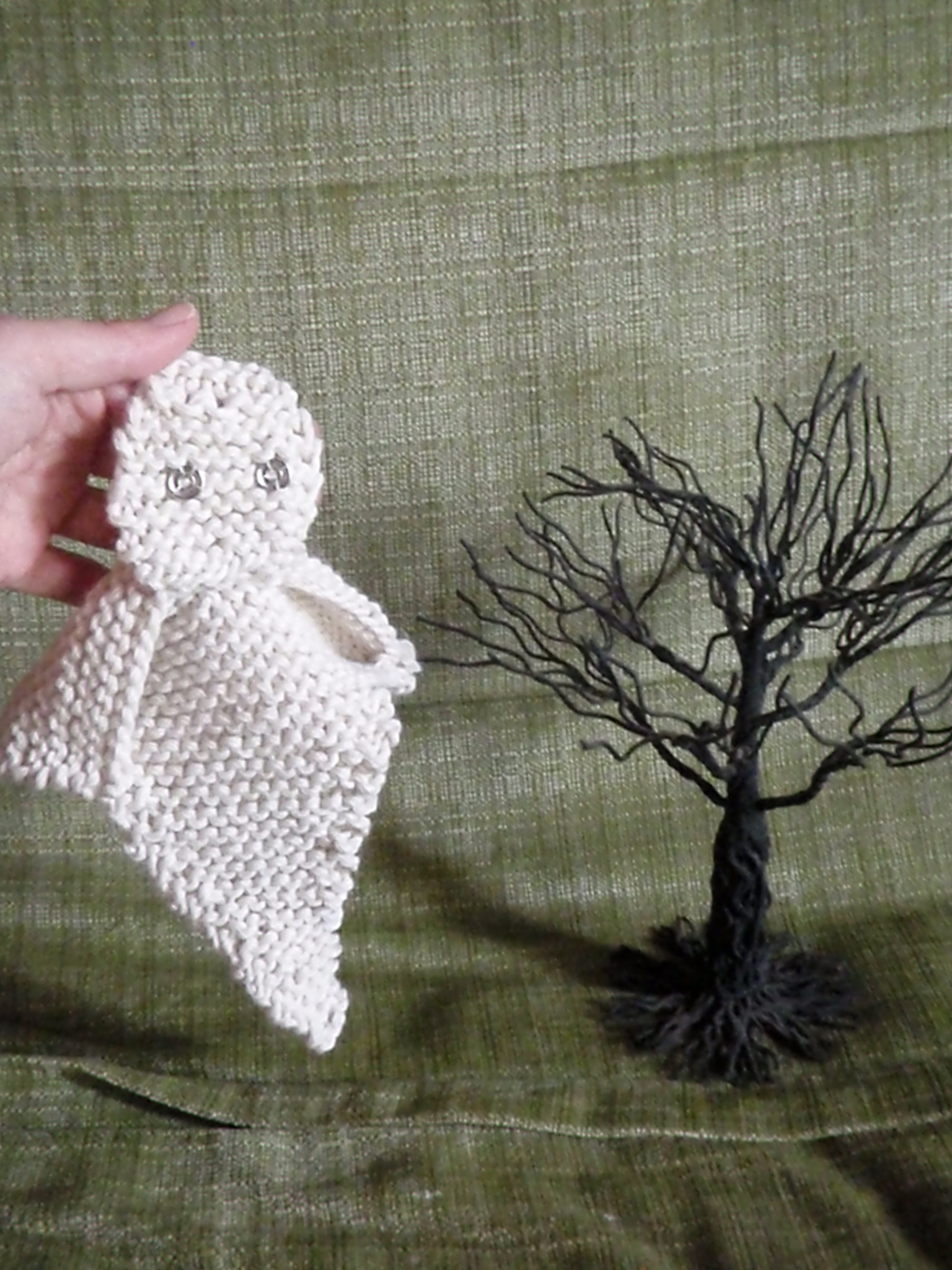 knit – Halloween Ghost Bob
Well well, time for a quick little Halloween knit! Meet "Ghost Bob", a variation on my popular Blanket Bob Pattern. He is meant for kids to slip their fingers behind his head, making it easy to carry him around, to clutch and befriend. A small toy (only 9.5″ tall) and a VERY quick knit. Totally suitable for beginners, garter stitch only!
There is even a photo tutorial on how to sew him together.