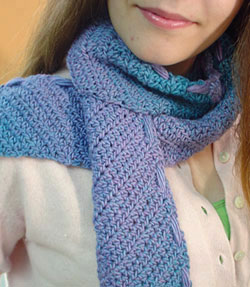 crochet – Karaoke Weave Scarf
Crocheted at a slant, or bias, this self striping yarn creates a dramatic effect. If you haven't tried crocheting on the bias, here's a great project to start with.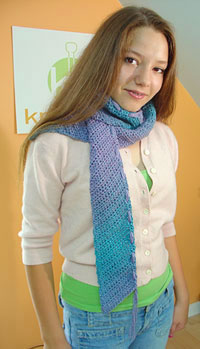 Weave is the remaining yarn into the sides of the scarf for an added touch. Takes this pattern up another creative notch!