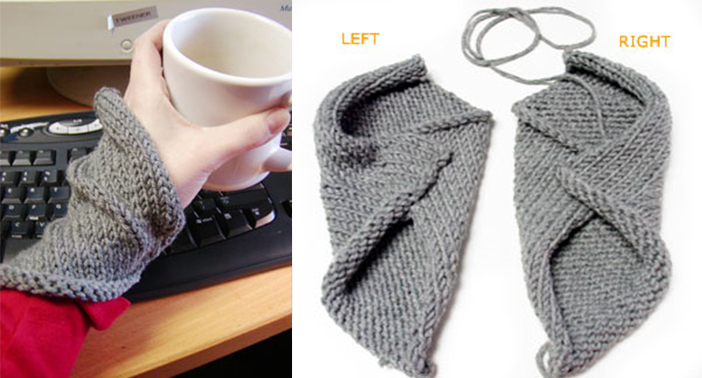 knit – Asymmetrical Wrist Deco
I'm calling this a "wrist deco" because it's more of a decoration than a warmer, but it's for sure warm too! I highly recommend using the yarn called for, Karabella Aurora 8. It's a stretchy merino yarn that is perfect for this pattern. I've used other yarns for making these but always head back to Aurora 8.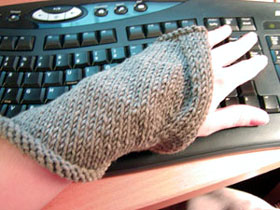 I mostly wear these when working at the computer. Just enough to keep them hands toasty.