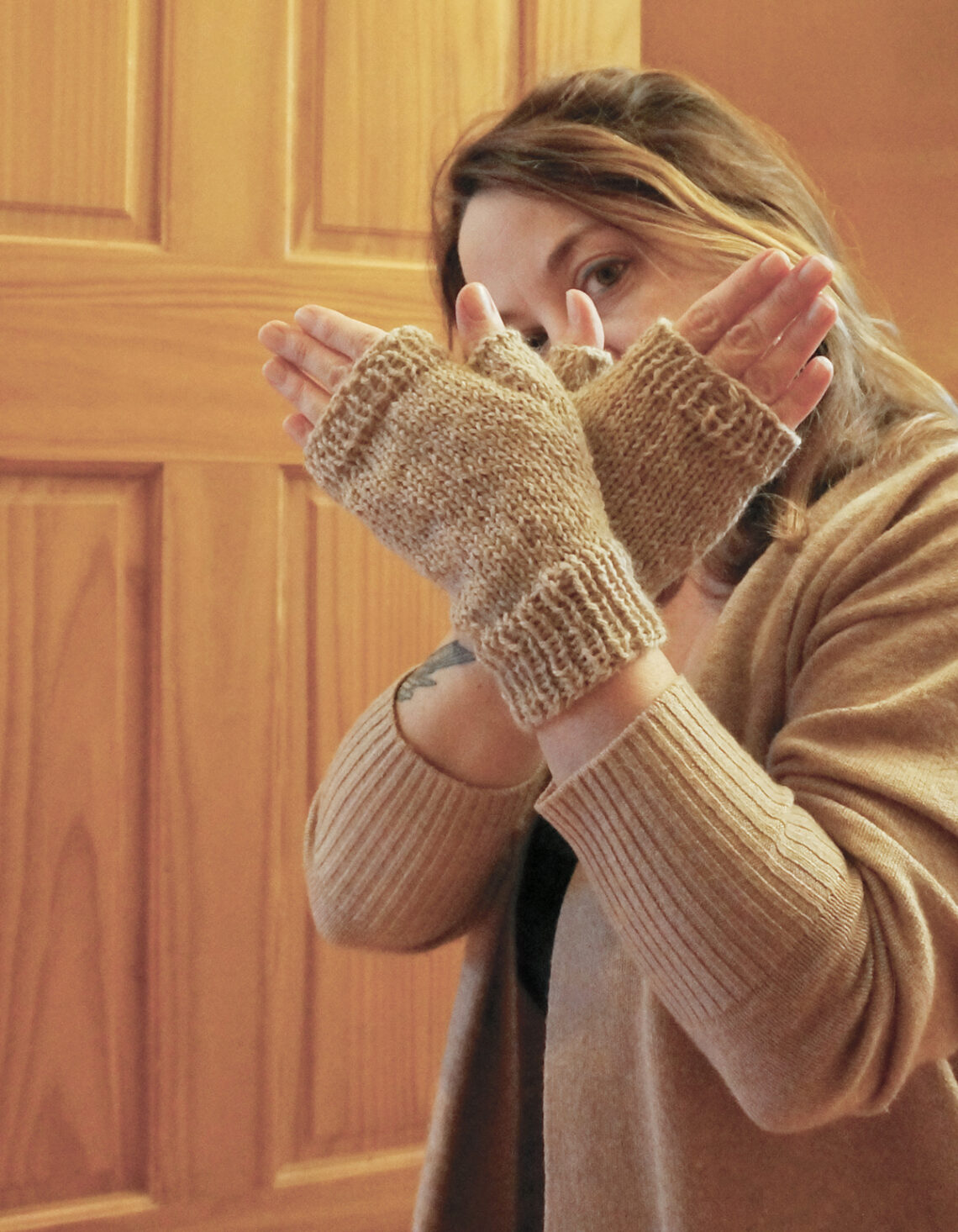 knit – Moira's Alpaca Mittens
This new pattern for 2021 is a modified version of my Potluck Wool Mittenettes. It's meant for a 5.5 sts per inch worsted weight, which is a bit lighter than a standard worsted yarn. Call them mittens, mittenettes, fingerless gloves, or alpaca warmies; whatever you call them, they are a perfect weekend knit, about 4 hours per hand.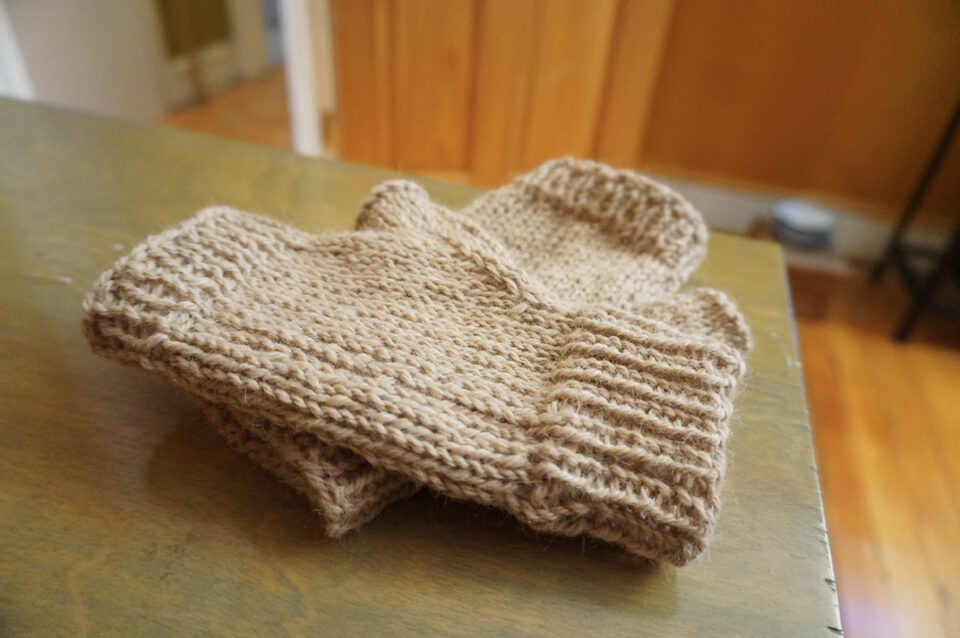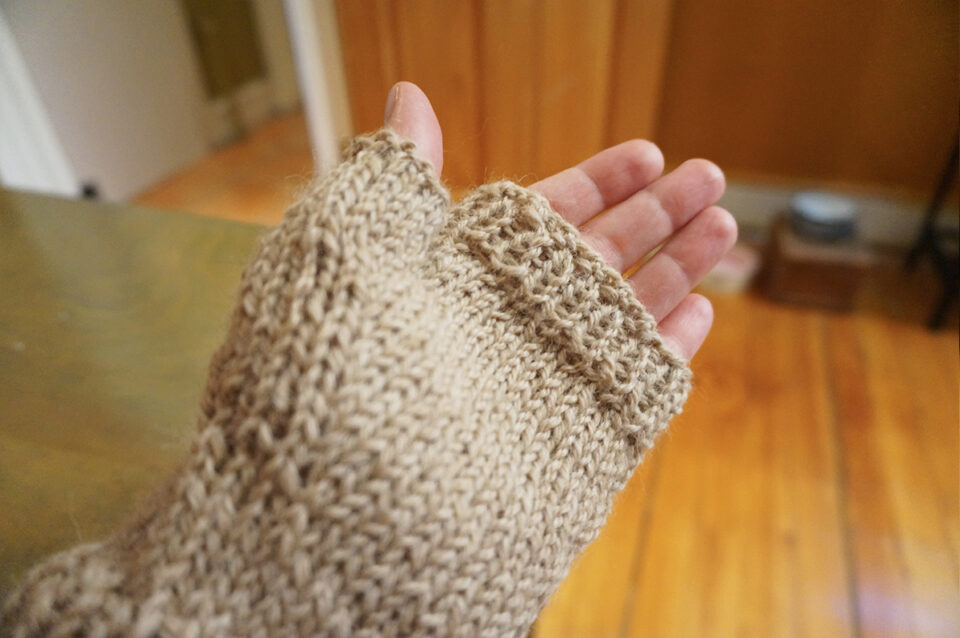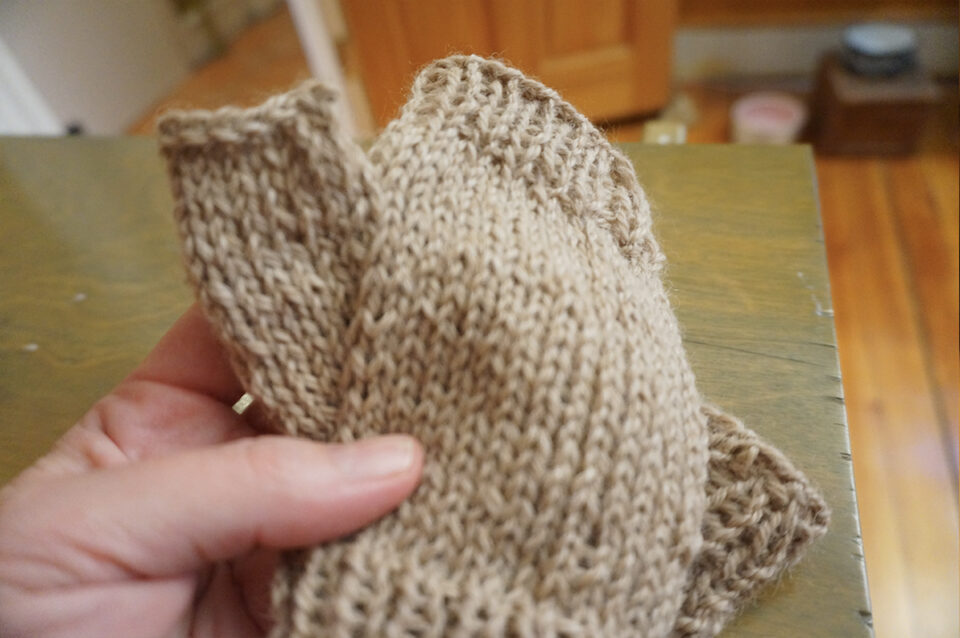 Instead of 1×1 ribbing at the fingers to finish off the glove, I use a double stockinette stitch. This type of stitch won't curl and has a nice thickness to it for the end of a mitten.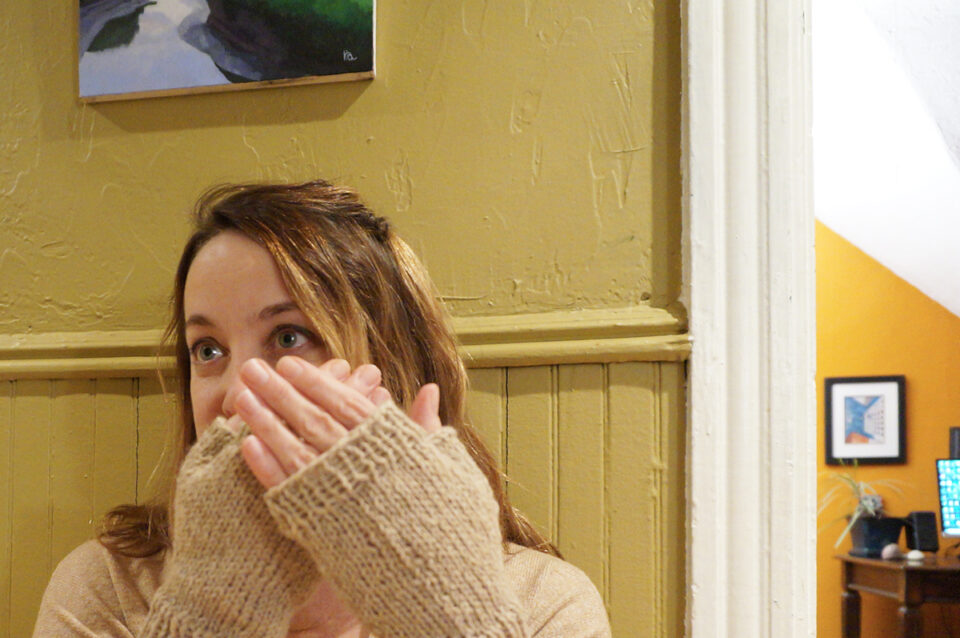 The yarn I used is Purgatory Falls 3-ply worsted. It's 80% alpaca and 20% blue face leicester, which is a soft and springy yarn. This yarn is hard to find, so choose any worsted that knits up at 5.5 sts per inch.
What I love most about these fingerless gloves is the way the thumb is shaped! The increases at the thumb create a nice look on the palm of the hand and a straight up stockinette on the back.
Sizes: Small (Medium, Large)
You'll need worsted yarn, US 5 dpns and US 7 dpns.